2017年日本山形国际纪录片电影节将于2017年10月5日—10月12日在日本山形举行。
山形国际纪录片节
YIDFF 2017
亚洲新浪潮单元
New Asian Currents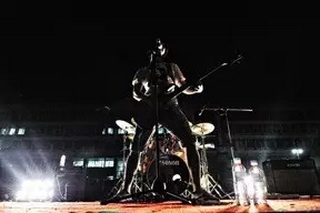 Bamseom Pirates, Seoul Inferno
KOREA / 2017 / 119 min
Director: Jung Yoon-suk
Through their music, grindcore duo Bamseom Pirates puts the spotlight on South Korea's social issues, giving a voice to the angst felt by the young people in South Korean society today. But one day in 2012, their close friend and producer is arrested on suspicion of violating the National Security Law . . . .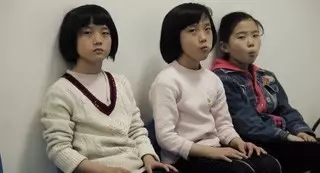 我亲爱的
Caro Mio Ben (My Dear Beloved)
CHINA, SINGAPORE / 2017 / 118 min
Directors: 苏青, 米娜
Directors Su Qing and Mina (White Tower, YIDFF 2005 New Asian Currents) capture the vacillating and evolving emotions of girls reaching adolescence, as they go about their daily routines at a school for students with hearing and vision disabilities.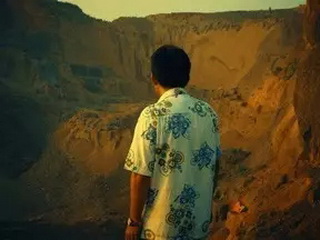 翡翠之城
City of Jade
TAIWAN, MYANMAR / 2016 / 99 min
Director:赵德胤
The filmmaker's brother and his friends mine for jade as the conflict between the government's armed forces and the Kachin Independence Army continues. The director's monologue reveals the relationship between him and his parents, as the camera closes in on what is happening at the mining site.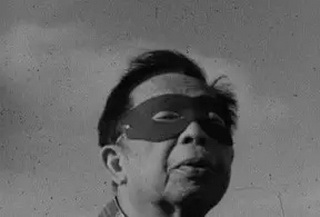 Droga!
USA, THE PHILIPPINES / 2014 / 8 min
Director: Miko Revereza
A mix of American culture and the Tagalog language, this film is one proof of the existence of Filipinos living in the U.S. We look into the director's mind, etched onto Super 8 film.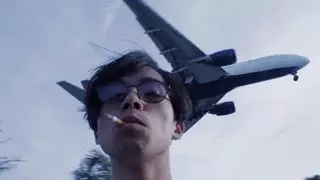 Disintegration 93–96
USA, THE PHILIPPINES / 2017 / 6 min
Director: Miko Revereza
Home videos taken in the 1990s, when the director and his family emigrated from the Philippines to Los Angeles, that ooze with unease and longing for home—and now. The "un-integrated" U.S.—on film, full speed ahead.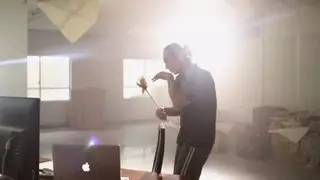 The Beginning of
Creation: Abduction / A Child
JAPAN / 2015 / 18 min
Director: Yamashiro Chikako
Dancer Kawaguchi Takao reenacts a legendary performance by the late dancer, Ohno Kazuo. The filmmaker's gaze clings to the exposed body, looming larger than life itself.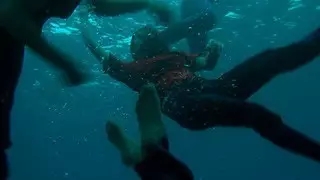 A Woman of the Butcher Shop
JAPAN / 2016 / 27 min
Director: Yamashiro Chikako
A woman chops up blocks of meat that have washed up on a shore that has been spared development because of the presence of a U.S. military base. Men flock to the meat she sells. The film—which switches back and forth between reality and fiction—portrays the state of Okinawa today.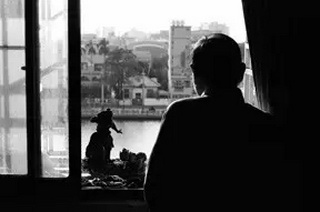 纪念中国城
In Memory of the Chinatown
TAIWAN / 2016 / 29 min
Director: 陈君典
Tainan City's so-called "Chinatown," once a bustling residential and commercial complex, is about to be torn down to make way for redevelopment. The breath of the now deserted facility can be felt resonating with the memories of its former residents.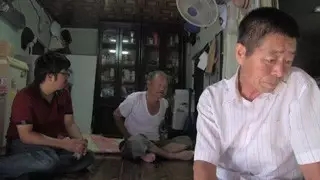 The Slice Room
KOREA / 2016 / 69 min
Director: Song Yun-hyeok
Redevelopment threatens the survival of the low-income housing projects known as jjok bang. Living in a jjok bang himself, the director reveals the shortcomings and hypocrisy of the South Korean welfare system.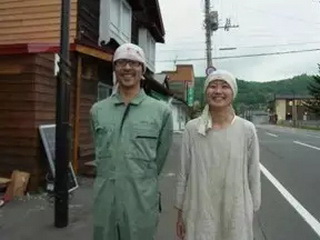 On to the Next Step: Lives After 3.11
JAPAN / 2015 / 180 min
Director: Tashiro Yoko
For two years after the 2011 Great East Japan Earthquake, this film painstakingly follows Yamada Farm in the Hokkaido town of Onuma, a bakery on the banks of the Toya Lake, and a fishing community in Oma, Aomori—a town on the shore opposite Onuma—all beleaguered by anxiety and fear over a nuclear power plant under construction nearby.
Nokas
INDONESIA / 2016 / 76 min
Director: Manuel Alberto Maia
In Kupang, West Timor, dowries and other traditions threaten to interfere with a marriage between Nokas and his beloved. But with the support of his strong older sister and mother, he is inspired to go forward with his plans to marry.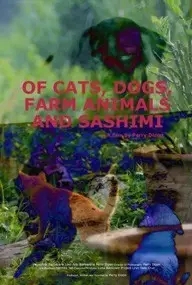 Of Cats, Dogs, Farm Animals and Sashimi
THE PHILIPPINES / 2015 / 78 min
Director: Perry Dizon
The camera captures the life of Dondon, a boy who agonizes over his family and his future, as he grows up transient, moving from one rubber plantation to another.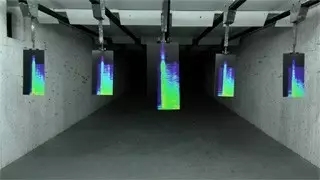 Rubber Coated Steel
LEBANON, GERMANY / 2017 / 19 min
Director: Lawrence Abu Hamdan
It is 2014, and two unarmed Palestinian youth are shot and killed by Israeli soldiers. What emerges from records of the trial—which hinged on the kind of bullets used, and audio analysis of the gunshots—is silence.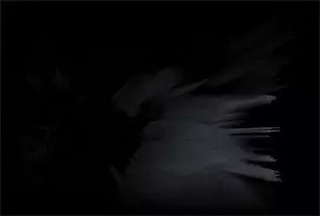 Hurrahh!
KOREA / 2011 / 74 min
Director: Jung Jae-hoon
The invidivual nature of any given human body erodes little by little, even while simultaneously seeking the right moment to overflow. This film portrays one man's life as he goes back and forth between home and work: a certain uneasiness infiltrates everything, and somewhere, we hear the echoes of a scream.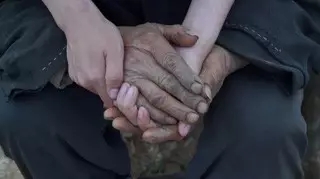 自画像:47公里之生
Self Portrait: Birth in 47 KM
CHINA / 2016 / 101 min
Director: 章梦奇
Directed by Zhang Mengqi (Self-Portrait with Three Women, YIDFF 2011 New Asian Currents), this work incorporates performance, and features two women: one elderly and hunchbacked, veteran of a difficult life; and the other, her granddaughter.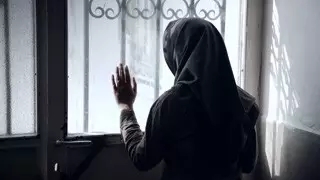 Starless Dreams
IRAN / 2016 / 76 min
Director: Mehrdad Oskouei
What does the outside world look like to girls greeting the New Year at a rehabilitation facility for youth who have committed crimes? Directed by Mehrdad Oskouei (My Mother's Home, Lagoon, YIDFF 2001 New Asian Currents).
This Little Father Obsession
LEBANON / 2016 / 104 min
Director: Selim Mourad
Using beauty and humor, director Salim Mourad (A Trip to the Barbershop, YIDFF 2011 New Asian Currents)—as a gay person who cannot sustain the family line—challenges the patriarchal tradition, and the views held by his father and his family.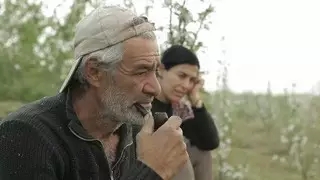 Those Who Remain
LEBANON, UAE / 2016 / 95 min
Director: Eliane Raheb
From Eliane Raheb of This is Lebanon (YIDFF 2009 New Asian Currents), comes a story about a man running a restaurant in a village in northern Lebanon by the border with Syria, remaining, as the world changes around him.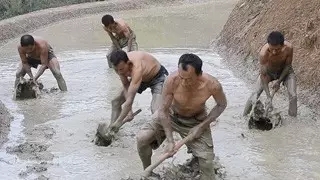 Up Down & Sideways
INDIA / 2017 / 83 min
Directors: Anushka Meenakshi, Iswar Srikumar
Songs ring out across the valley, sung by villagers at work together in Nagaland, India, near the border with Myanmar. The fields, love, friendship, and even bitter memories . . . they have always been accompanied by music.
长江
A Yangtze Landscape
CHINA / 2017 / 156 min
Director: 徐辛
The camera travels the Yangtze River upstream from Shanghai to Yibin. As titles narrate the incidents that take place along the way, the lives of people living along the river are portrayed at a slow, cinematic pace against a changing landscape.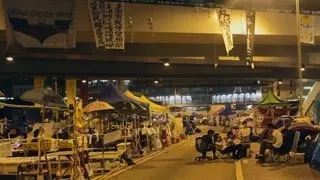 Yellowing
HONG KONG / 2016 / 128 min
Director: Chan Tze-Woon
Taken from the viewpoint of the young people who participated in the Umbrella Movement in Hong Kong, the film offers access to their happiness, anger, sadness, and joy—through their everyday conversations amid clashes with police.
亚洲新浪潮单元-特别提及
New Asian Currents Special Invitation Films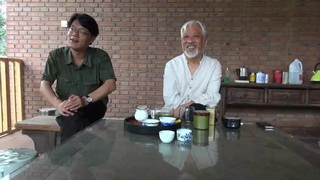 没有电影的电影节
A Filmless Festival
CHINA / 2015 / 80 min
Director: 王我
The 11th Beijing Independent Film Festival, scheduled to take place in the Beijing suburb of Songzhuang in August 2014, was shut down by authorities the day before it was to begin. A record of the incident was put together using footage shot by directors and participants.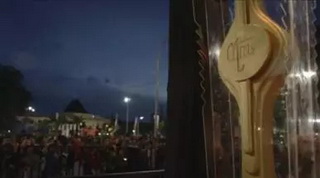 Cuts
INDONESIA / 2016 / 70 min
Director: Chairun Nissa
The film follows a director (Edwin) and producer submitting their film Blind Pig Who Wants to Fly to the Censorship Board as required by the Indonesian law, documenting what is meant to be a closed-door process.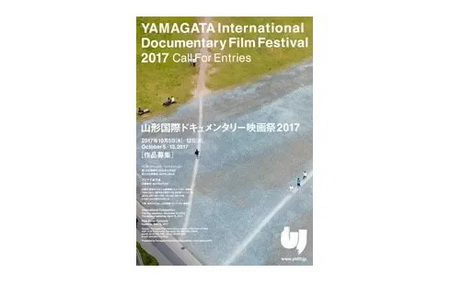 2017年度的日本山形国际纪录片节
收到来自世界各地的纪录片作品
并从中
选出了 23 部佳作进入亚洲新浪潮竞赛单元
这些纪录片风格丰富多样
代表着亚洲电影制作的先锋
中国纪录片导演苏青,米娜的《我亲爱的》
徐辛的《长江》等7部华语片同时入选

电影节将于 10月5日—12日 在日本山形举行
国际竞赛单元最高奖为弗拉哈迪奖
亚洲新浪潮竞赛单元最高奖为小川绅介奖
——————————————————
关于2017山形国际纪录片节
山形是亚洲第一个举办国际纪录片节的地方。第一届山形国际纪录片节(YIDFF)于1989年10月为庆祝山形城百年纪念举行,此后电影节两年一届,在经过10余年不断对纪录片的展出和推助后,目前已经成为世界上最重要的纪录片电影节之一。
因为地处亚洲,同时更因为其创办人、已逝的著名日本纪录片导演小川绅介对亚洲年轻纪录片人的关注,山形国际纪录片电影节从创办开始就倾力于推助亚洲纪录片的发展。同时,电影节也聚焦全世界优秀的作品,不断向大众展示记录片电影的魅力。
电影节的传统项目是以长篇记录片为对象,向世界各地征集作品,然后向大众介绍从报名参赛的大量作品中精挑细选出的15部作品的「国际记录片大赛」("国际竞赛单元"),以及旨在挖掘、培养亚洲新锐作家的"亚洲纪录片人聚会"——"亚洲新浪潮"等。
其中从1993年开始设立的"亚洲新浪潮"栏目,意图在宣扬和推广亚洲纪录片,展映性质超过竞赛性质。但为了鼓励、表彰更年轻的纪录片人的追求,要在其中评选出一部"最闪光的新人新作"、授予以小川绅介名字命名的"小川绅介奖"(奖金50万日元,该奖设立三届以来,有两位中国纪录片影人和一位韩国纪录片影人获得此奖)。
此外,再评选出两部作品授予"优秀奖",这些都给正在发展的亚洲纪录片影人和他们的作品以极大展示空间。中国年轻的纪录片也因此受到惠顾,从1991年起,每年都有多部作品被选择放映,也有不少作品获得奖项。
每届山形国际纪录片电影节按组织者和策划人对纪录片历史、发展和现状的理解,所安排的内容单元涉及有关纪录片非常丰富和多元。除了惯例的国际"竞赛"和"亚洲新浪潮"两个单元,"大师回顾"、"特别放映"等专题呈现了纪录片的多种存在和历史延续。遗憾的是,因为纪录片的"小众"特点,山形这样的纪录片电影节无法像戛纳、柏林、威尼斯那样的电影节被国内的媒体更全面广泛关注。